MA SLM 602—Innovation Movie: Care Farming: A model for Enhancing Well-being and Providing Solutions for Critical Problems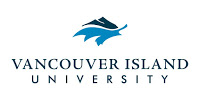 Video by: Rio Bates & Yuzhang (Lucy) Zhai
SLM 602 – Case Studies in Sustainability
Instructor: Professor Joanne Schroeder
We are witnessing unprecedented destruction of rain forests. Practices of large monoculture food production are compromising complex social and environmental systems. Ever looming is the crisis of global warming.
There is growing global world food insecurity and starvation. Developed countries are facing an endemic of obesity and a crisis of mental illnesses that threaten to cripple the health care systems of developed nations. With multiple threats to health and wellbeing, there is an urgent need for a "deep paradigm shift" toward finding solutions that will mitigate and remediate the some of the social and environmental challenges we face. The problems faced by human beings are much too great for any a single solution -but what about many thousands of complementary small solutions worldwide?
Care farming - also known as green care in agriculture, social farming, farming for health, therapeutic farming, or connective agriculture - offers integrated solutions to problems of health crises and environmental degradation through experiences of sustainable recreation and leisure. Care farming, as it has developed in western society,

 

has its formal roots in recreation and health concerns of the 19th century, and currently finds itself located within the geography of leisure as may be found in the overlapping spheres of social inclusion and development, public health and multifunctional agriculture. Care farming typically occurs on small and medium sized multifunctional farm operations that serve as ecologically and economically viable alternatives to large industrial farm practices.
There are many benefits for participants of care farming. Such participation has shown to significantly reduce obesity, social isolation and it may be one of the best solutions available for supporting individuals in recovery from mental illness. In developing nations, care farms can provide for opportunities for sustainable community development, inclusive of the contributions of otherwise marginalized persons. Being more labor intensive, diversified multifunctional farms also make greater contribution to local economies toward providing opportunities for employment and social inclusion and economic stability in multiple ways. They also contribute to food security by providing for increased local access to high quality food.
Care farming occurs in many thousands of locations over the world, and offers solutions to many complex social and environmental problems worldwide through ethical practices that combines

 

'care of the land with care of people'.